Schedule a private appointment with Bespoke Design to meet our design team and create a vision of your look.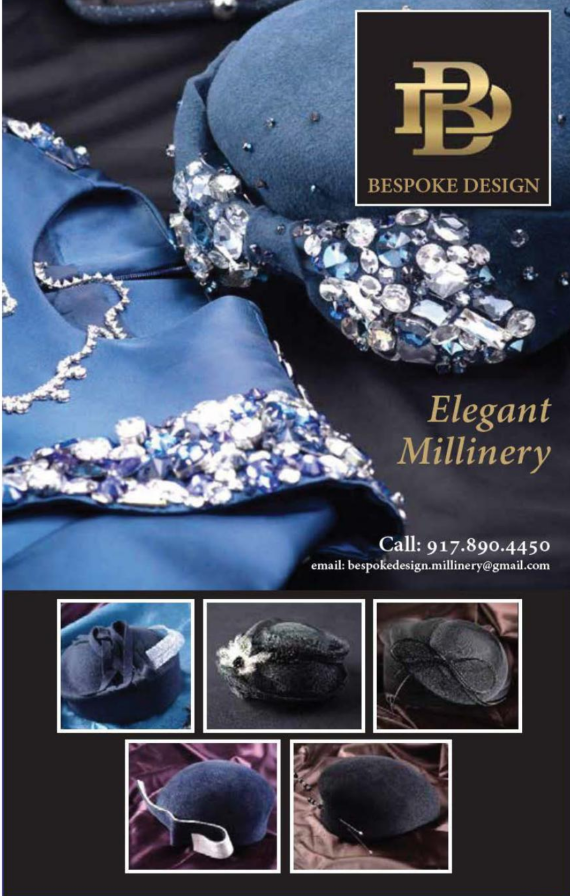 Our Vision
Bespoke Design™ has a vision of continuing the long-standing tradition of millinery and headwear design.
For centuries, the Royal Ascot has played host to the finest European fashion event of the year. Ladies of royalty and high fashion don their best and go to watch the horseracing, and parade their finery. But it's not their clothing that make the biggest statement, it's their hats. Because in a culture where royalty reigns supreme, the beauty and value of headwear is appreciated.
The right hat complements your features, beautifies your face, and puts the finishing touches to your outfit. It brings out the luster and workmanship in your clothing. It showcases your personality as you want to present it. No high end couture is complete without it. The right hat is a creation, custom-made just for you.
Our mission is to create that hat.
We have an extensive selection of horsehair, straw, felts, fabrics, and veiling in all textures and finishes and in every possible color, so that you can choose the perfect shade in the material you like best. ​Our collection of decorative embellishments​ is ​unique, and includes an immense variety of furs, feathers, beading and many other ornamental accessories. ​We employ master artisans who work for the top designers in the U.S. and Europe. Every stitch, trim and embellishment is artistically sewn on by hand.
The result is a breathtaking, exquisite hat that turns your dress into a dream.
The Bespoke Design Experience
It starts with you scheduling a private appointment with Bespoke Design to meet our design team and create a vision of your look.
We will work with you to create the hat of your dreams, or to design a hat to complement an outfit. Together, we choose the perfect shade of color in the most appropriate material, and plan the shape, size and style of your hat, band or fascinator.
When we meet again for your fitting, you can try on your outfit and hat to see the complete look. We then make any necessary adjustments. The hat is not complete until you're exhilarated with your look.
Covering our hair is an act that should not be a compromise of beauty. Bespoke design ensures that it adds a dimension of loveliness and fashion that is a class above.
| | |
| --- | --- |
| | |
| | |
| --- | --- |
| | |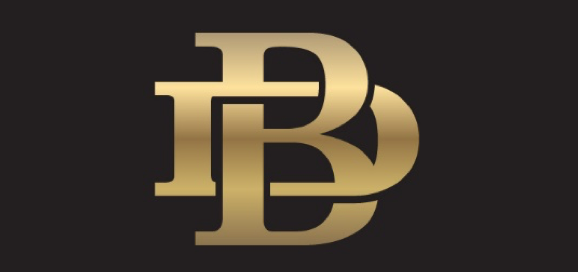 About us:
Bespoke Design Millinery was founded by a woman with a dream to make everything and everybody beautiful. She has designed her own dresses and millinery for all the big events in her life, and is constantly fielding requests to create the perfect look for those around her. ​Determined to ensure that creating something custom is the enjoyable and hassle-free experience it should be, rather than the stressful process it often is, she is excited to offer you a new reality: The Bespoke Design experience. Creating your hat is all about making you look and feel beautiful. It's a pleasant, serene experience, making you feel taken care of and valued. Your vision matters more to her than it does to you. And to the last detail, your purchase will be perfect.
The founder of Bespoke Design is a graduate of the New York School of Art and Design with extensive theoretical and hands-on knowledge of how to design high fashion hats and headwear. Her team is comprised of highly trained fashion experts) with millinery and design degrees at various universities including FIT (Fashion Institute of Technology). They craft hats for some of the most high-end brands in Europe, as well as top Broadway shows, fashion shoots, television personalities and runway shows. They are constantly expanding their technique and training, and offer the most up-to-date looks.
At Bespoke design, you leave with a hatbox and a smile.