Shoshana is a very healthy woman in the 50's with a deep hurt in her heart.  She has spent her entire life giving hope, therapy and encouragement to the young and old.  Yes, it's her occupation and you can say that's her duty but giving help with a full heart can only come from within and that's what Shoshana has been doing tirelessly for close to 36 years.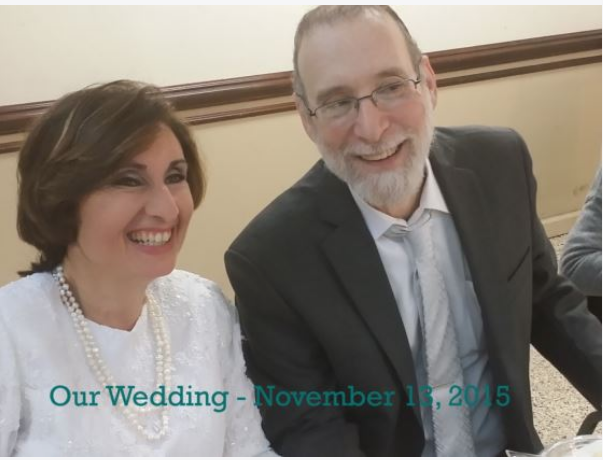 There's more.
Shoshana has been the shoulder to cry on for one friend after another.  She's been the rock that friends leaned on even while they never could understand the pain she felt because there was no one for her. Her friends are amazed that Shoshana's positive attitude, faith, and smile belied the pain in her heart.
Finally, just a few years ago she met the man who would change her life for the better.  They have now been married for two years and there is just one more thing that Shoshana would like more than anything else to make her new life complete.
With G-d's help and your financial support, she wants to have a child.
She's been thoroughly examined by a team of doctors who have all said that she is in excellent physical condition to carry and raise a baby.  She will have to undergo an IVF procedure to start the pregnancy. She and her husband are also considering adoption. (Note: Updated information as of 2/18/18, poskim said that adoption is the only option.)
This is where I am asking for your help to make this miracle happen.

This will probably be the only child Shoshana will have but it will bring pure joy into her home for the rest of her life.  This child will create an even stronger bond between husband and wife.
The cost of adoption (legal fees, court fees, home study, etc.) will require about $30,000-$40,000 so I am asking each and every one of you to contribute to the cause. All contributions go into a special fund that has been set up for this purpose.
I can reassure you that Shoshana and her husband are responsible, hard-working, honest people, and they also need our help to make their dream a reality.
I am asking everyone to take part in this great mitzvah and you can do this in two great ways.
PLEASE HELP NOW
1) Contribute any amount you can: 18, 36, 72 or 100 dollars or any amount you want.
2) Share this on social media like Facebook, Twitter, Whats App, etc. so that the word will spread.
If you live in Boro Park or Flatbush there's a very good chance that you've met Shoshana but at this time I have been asked not to reveal her name.  Perhaps I will get permission for this in later updates.  If you do contribute I will send you status updates and even a picture of the baby when it is born.
For years Shoshana has been helping others, guiding those who need help and giving encouragement to others.
Isn't it time to help her in any way we can?

| | |
| --- | --- |
| | |
| | |
| --- | --- |
| | |
| | |
| --- | --- |
| | |
PLEASE HELP NOW
P.S. Alternatively, checks should be made payable-to and mailed-to The Flatbush Minyan, 1517 Avenue H, Brooklyn, NY 11230 are fully tax deductible. Please add a note on the check to say "Shoshana Baby Fund."
​
Your contribution will also be l'ilui nishmat Moshe Aharon ben Yosef who started this campaign and who was called by Shamayim before it came to fruition.Thank you for your generous and thoughtful donation. May you be blessed!