FIRE KITES From GAZA Caused MAJOR DAMAGE in Sderot!
These Families NEED YOUR HELP!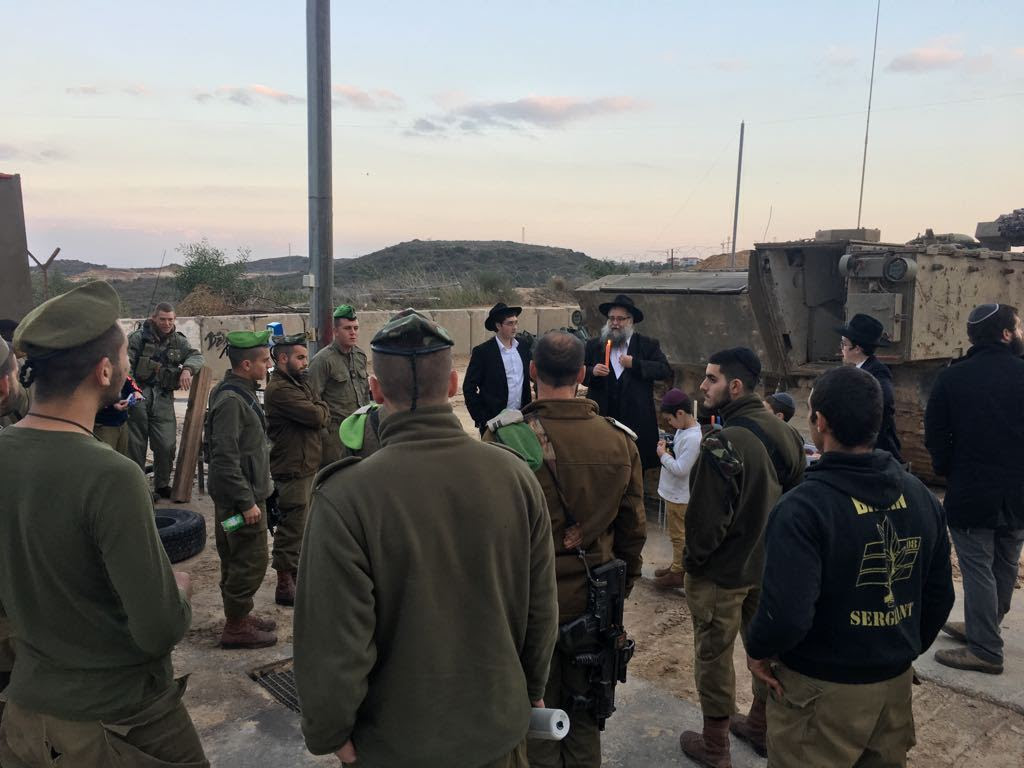 Chabad was recognized by the Prime Minister fr its work on behalf of the citizens of Sderot.
With gratitude to Hashem, we were able to get back to our "normal" routine and delivered 347 Shabbat packages. Chabad works year round in hunger relief and as a safety net for hundreds of families. Low income families can not survive without one of the many amazing organizations in Israel. we try to do our part and it is only with your help that we succeed.
Incendiary kites caused fires in Sderot and surrounding areasonce again this Shabbat.
Please take a moment to scroll down and see what we have been doing in this past month alone.
We have purchased and installed air conditioners, provided summer camp for 265 children, provided much necessary hunger relief, medical equipment, and financial aid on a case by case basis.
We have delivered care packages to hundreds of soldiers and this week we will be delivering 500 pizzas to the men and women who have been guarding our border and keeping us safe 24 hours per day. For every incident that we hear about there are 10 that are thwarted by our IDF soldiers risking their lives so that we can be safe.
Thank you to all of you who have opened your hearts. We are so close to our goal and YOU have changed lives for the better!
Please click here to help a soldier
SDEROT IS UNDER WATER!
UPDATE: Thursday June 14, 2018
During our 2 days of flooding, Chabad assisted 273 families bringing food, water, and critical supplies. Each package contained, canned fruits and vegetables, canned tuna, 8 liters of water, a flashlight with batteries, toilet paper, sanitary products and medical supplies as was needed.
We delivered 400 care packages today to IDF soldiers protecting our border with Gaza, 400 meters from Sderot.
We need your help to cover these costs. Thank you for all who have so generously opened your hearts to our mission and have become friends of Sderot.
We now turn back to our daily work of caring for the less fortunate of Sderot.
Rains that happen once in a century has hit Sderot hard. Our city is under water, Our sewage system is near collapse.
Along with our security challenges, we are now facing a crisis from natural causes.
Chabad's volunteers are wading through water to get to the elderly and sick to make sure they have what they need, food, water, medical, medications, even toilet paper. Our bomb shelters are under water and will need to be cleaned and sanitized. MORE RAIN IS COMING FOR TODAY!
Please see Ynetnews here. we need your help NOW! Please open your hearts! This is overwhelming and we can not do this alone.
Chabad cares for 300 families ona weekly basis.
WE HAVE RECEIVED 700 CALLS FOR ASSISTANCE TODAY.
Monday June 11, 2018
UPDATE
We are thankful for the relative quiet on our border.
Unfortunately, this quiet is not quiet for us in Sderot. Just a few days ago, an incendiary kite sent from Hamas caused a fire in the Sapir College. We, in Sderot,are in a constant state of vigilance. Our children live in constant anxiety and we are doing our best to get them away to a safe and happy environment. History of the past 10 years has shown us that Hamas regroups during these times. We must be vigilant and take care of those who can not take care of themselves.
Click Here to See the Fire at The Sapir College
THANK YOU TO ALL WHO OPENED YOUR HEARTS! May Hashem bless and protect you and your loved ones.
The Holiday season is fast approaching and we are already having to prepare for our IDF soldiers who will be protecting our borders.
Thousands of IDF soldiers are on the Gaza border and will be there for the foreseeable future. We are delivering care packages 2 times per week.
The soldiers also come to our center on their leave for hot meals, showers, and just to relax and "chill out".
Please help us take care of our brave men and women of the IDF!
Click Here to Send a Care Package to a Soldier
Chabad has taken in 200 children who can not afford to pay for summer camp to give them a summer of security and fun. Our full time security personnel is extremely costly and necessary.
Click Here to Sponsor a Camper
Stocking bomb shelters is crucial to he ready for situations that we know will come.
Hamas is now using their new weapon of incendiary kites. Burning kites have fallen on Sderot and other southern areas destroying our limited nature. Code REDS have become the norm again. In quiet times, we assist more than 400 low income families. At this time, we are assisting more than 700 families in some way. Our overhead for this summer has skyrocketed and we receive NO public funding and we turn no one away. 100% of your donation is used to assist those in need.
We have stocked many shelters and still have a long way to go.
We are serving 250 hot meals per day to children in our center.
KASSAM ROCKETS ARE FALLING AGAIN! Our iron dome has been operating around the clock. Children are living in fear and horror from the terror once again and running to bomb shelters. As each hour passes Chabad is hard at work making sure shelters are stocked with food, water, blankets, and activities for children. There is a critical need for air conditioners in many shelters.
Thank you to all of you who have donated to help the people of Sderot and our soldiers who are protecting us. PLEASE continue to share on social media.
SDEROT IS UNDER FIRE!
DONATE HERE (https://www.jewcer.org/project/helpsderot)
PLEASE HELP US HELP OUR CITIZENS AND SOLDIERS.
Delivering care packages to the Israel Gaza border.